DOC SAB's 

        TRIBUTE to............. BOB's BIG BOY!

   THE OLDEST AND LONGEST CONTINUOUS RUNNING              FRIDAY NIGHT CAR HOP IN THE WORLD!!!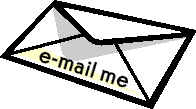 The "SKYSCRAPERS INTERNATIONAL CAR CLUB                                             founded by 

         Christopher DOC SAB SABATINO 

 Meets every Friday for fun night and a great meal... all with great friendly service!

    To Join The "SKYSCRAPERS" Car Club, sign the guest book on the link to the right... and email a photo of your classic car with a fin!