DOC SAB PRESENTS....

MAC DADDY.... BUICK WIRE WHEELS

These gorgeous Buick wire wheels may be ordered with a moon cap or with the spinner. Either way, the price is the same. $3,850. Add $180 shipping to your door anywhere in the Continental USA. CAL and GA BUYERS ADD 9.25%. We will ship anywhere, but international shipping charges will apply. 5th wheels are $1,000 delivered.These wheels, like all of our others... are QUADRUPLE plated and are hand made right here, in America. When ordering... please specify year.. make and model!!  The wheels have the locating hole and are 48 spokes. Stainless  spokes add $1,000. Please pay  by Credit card or by PayPal   Up to size 20! (Extra)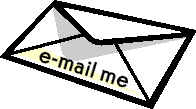 Please call 818-679-8703...between California time.. 9AM - 6PM only

YOU CAN UPGRADE TO STAINLESS STEEL SPOKES FOR  $1,000 PER SET!

YOU CAN ADD 8 SPOKES PER WHEEL FOR SUPER HEAVY CARS FOR  $280 A SET.

REMEMBER... IF A COMPANY SELLS TIRES AND WIRES... THEY MAKE NEITHER!!

                           QUALITY

EVERY SINGLE WHEEL IS BUILT TO THE HIGHEST STANDARDS!  EACH WHEEL AND CAP IS PERSONALLY INSPECTED, SIGNED AND DATED  BY DOC SAB TO ASSURE THE HIGHEST QUALITY. THEN, EACH WHEEL IS BOXED  AND THE BOX IS SIGNED BY DOC SAB. DOC SAB ALSO PERSONALLY DELIVERS THE WHEELS TO THE SHIPPING COMPANY. WHEN THEY ARE SHIPPED, BY EMAIL YOU WILL RECEIVE TRACKING NUMBERS.. A PHOTO OF YOUR BOXED WHEELS AT THE SHIPPING COMPANY AND A CARE LETTER ON THE DAY THEY ARE SHIPPED!!!  NOBODY DOES THIS LEVEL OF QUALITY CONTROL!! YOU GET WHAT YOU PAY FOR!!