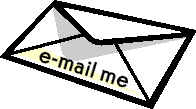 PLEASE DO NOT CALL BEFORE 9:00 AM CALIFORNIA TIME.... 818-679-8703

MAC DADDY Cadillac "BAD BOY" Wire wheels with spinners up to 18's or 20's

(SET OF 4)...  Specifically made for RWD Cadillacs between 1965-1979 AND SEVILLES

                      ( They will however be made to fit any year RWD Cadillac you desire between 1940-1996! )

These wheels come complete with METAL caps  and  spinners  with emblem. We use 48 spokes... for closer originality. Our wheels are made in America.. and are hand made...These wheels..caps...and emblems RETAIL AT $3,650 PLUS TAX. 
We wholesale these wheels for $2,850... COMPLETE. Add $175 shipping to your door! CAL PURCHASERS PAY 9.25%TAX.
5th wheels add $750. REMEMBER.. competitors sell their caps separately... we don't. OUR CAPS ARE METAL. WE ALSO QUADRUPLE PLATE EACH PIECE INDIVIDUALLY AS OPPOSED TO DUNKING A DONE WHEEL ONCE. These are 48 spokes and are built to fit rear wheel drive Cadillacs from the 40's to the 90's.  5th Wheels for spares or Continental kits.. CALL if you have ANY questions...we'll figure it out!  Payment done by CREDIT CARD or PAY PAL. Please remember to stipulate make, model, and year of car. For Stainless  spokes add $1,000. 
AVAILABLE IN SIZE 15 X 6  AND UP TO 18's or even 20's (FOR ADDITIONAL COST ) DELIVERED IN THE USA.. IN THE USA!

OUR BAD BOYS ON A SEVILLE.. MADE SPECIFICALLY FOR THIS STYLE CAR.. BUT SHOWN ABOVE ON OTHER MODELS... LOOKING AMAZING ON ALL REAR WHEEL DRIVE CADS!

REMEMBER... IF A  COMPANY SELLS TIRES AND WIRES.... THEY MAKE NEITHER!!!

                                                   QUALITY

EVERY SINGLE WHEEL IS BUILT TO THE HIGHEST STANDARDS!  EACH WHEEL AND CAP IS PERSONALLY INSPECTED, SIGNED AND DATED  BY DOC SAB TO ASSURE THE HIGHEST QUALITY. THEN, EACH WHEEL IS BOXED  AND THE BOX IS SIGNED BY DOC SAB. DOC SAB ALSO PERSONALLY DELIVERS THE WHEELS TO THE SHIPPING COMPANY. WHEN THEY ARE SHIPPED, BY EMAIL YOU WILL RECEIVE TRACKING NUMBERS.. A PHOTO OF YOUR BOXED WHEELS AT THE SHIPPING COMPANY AND A CARE LETTER ON THE DAY THEY ARE SHIPPED!!!  NOBODY DOES THIS LEVEL OF QUALITY CONTROL!! YOU GET WHAT YOU PAY FOR!!