PEARL CRAFT IS A COMPANY THAT HAS FOUND IT'S VERY OWN AMAZING NICHE IN THE CLUTTERED WORLD OF CAR RELATED BUSINESSES.  OWNED AND OPERATED BY WAYNE  AND LEE (leebles) BASINSKI IN THE MELBOURNE AUSTRALIA AREA.. THE BASINSKI'S HAVE CAPTURED A WAITING MARKET.

THEY DO WHAT NO OTHER SMALL OR LARGE COMPANY DOES... ANYWHERE ON THE PLANET. 

THEY  RESTORE YOUR CLASSIC CAR STEERING WHEEL... TO EITHER  A STOCK APPEARANCE.... OR THEY  CAN FABRICATE ANY ASPECT OF YOUR STEERING WHEEL AS IT'S SUPPOSED TO BE.. OR TO YOUR IMAGINATIONS LIMITATIONS. AND THIS IS WHERE THEY ARE 100% DIFFERENT THAN ANY OTHER COMPANY  THAT RESTORES STEERING WHEELS.

THEY'RE ASTOUNDING!! THEY CAN ADD A THIRD SPOKE TO A STEERING WHEEL.... AND IT WILL APPEAR STOCK. THEY CAN LAY INTRICATE PERSONAL DETAILS INTO YOUR STEERING WHEEL AND MAKE YOUR STEERING WHEEL SO PERSONALIZED FOR YOUR CAR.. IT'LL BLOW YOUR MIND. WHERE OTHER COMPANIES DO THE MUNDANE.. THEY PICK IT UP WHERE THE OTHERS FINISH.

 PEARL CRAFT HAS A UNIQUE PROCESS TO PEARLIZE THE COLORED FINISH OF YOUR STEERING WHEEL.... AND LET ME STATE RIGHT HERE... IT'S THE MOST AMAZING FINISH YOU COULD EVER IMAGINE. SMOOTH AS GLASS.. WITH  PEARL FINISH SO AMAZING... YOU WILL WONDER HOW THEY DID IT.

THERE BUSINESS STARTED AS A HOBBY... AND HAS GROWN  TO BE KNOWN WORLD WIDE. PEOPLE ALL OVER THE WORLD SEND THEM THEIR STEERING WHEELS WITH AN IDEA FOR WHAT THEY WANT DONE TO IT... AND WHEN THE WHEELS RETURN TO THEIR RESPECTIVE OWNERS... THEY ALWAYS EXCEED THEIR OWNERS EXPECTATIONS. 

QUALITY WITH THE BASINKI'S WORK IS BECOMING SO WORLD RENOWNED THAT IT CAUGHT MY ATTENTION.  LEE HAD BEEN A FAITHFUL AND CONTRIBUTING AUSTRALIAN CLUB MEMBER FOR YEARS. SHE HAD SHOWN ME SOME OF THEIR WORK.. SO I HIGHLIGHTED PEARL CRAFT IN OUR MONTHLY ON-LINE MAGAZINE FOR THE "SKYSCRAPERS" INTERNATIONAL CAR CLUB, AND A SMALL SECTION IN THE ART SECTION OF CADILLAC WORLD WEBSITE. SHE SLOWLY GOT A REFERRAL HERE AND THERE FROM CLUB MEMBERS... AND WORD HAS GOTTEN OUT.. BIG!!!

 THEY ARE THE KING AND QUEEN OF THIS INCREDIBLE NICHE... AND HAVE REFERRALS FROM MULTITUDES OF SATISFIED CUSTOMERS...CAR GUYS... WHO JUST HAPPEN TO BE THE BIGGEST STICKLERS ON THE PLANET.

DON'T LET THE DISTANCE OF AUSTRALIA BE AN IMPEDIMENT TO GETTING DONE WHAT YOU WANT DONE TO YOUR STEERING WHEEL!

SHIPPING IS MODEST.... AND IT GETS THERE FAIRLY QUICKLY... AND LET ME TELL YOU HOW WORTH IT IS FOR THAT LITTLE BIT OF EXTRA EFFORT. WHEN YOU OPEN UP YOUR BOX... LIKE THE PHOTO ABOVE ... AND SEE THE WORK OF ART THAT THEY PRESENT BACK TO YOU... IT WILL LIGHT YOUR FACE INTO A FROZEN  STATE OF STUCK SMILE.. POSSIBLY WITH UNCONTROALLABLE DROOL!!!

DOC SAB RECCOMMENDS PEARL CRAFT IN A POSITIVELY HUGE WAY!!!

FOLLOW THE PROCESS PEARL CRAFT DID ON MY PERSONAL                                 STEERING WHEEL FOR MY 

                            64 CADILLAC COUPE DEVILLE!

PEOPLE.. THEY FABRICATED THAT THIRD LOWER SPOKE FOR THIS 50'S CADILLAC STEERING WHEEL. THE OWNER HAD A TRI SPOKE HORN AND A DUAL SPOKE WHEEL. PEARL CRAFT FABRICATED THE LOWER ASPECT TO MAKE IT LOOK TOTALLY STOCK... WITH  A MILD CUSTOM PEARL FINISH TO TOP OFF THE LOOK!

CONTACT INFORMATION

PEARLCRAFT STEERING WHEELS

Postal address: P.O. Box 261, Kerrimuir, Victoria, Australia, 3129.

Before shipping your steering wheel  ** PLEASE ALWAYS MAKE CONTACT WITH US FIRST**

They will need to give instructions for a smooth passage through customs, at this end.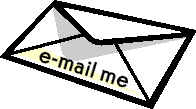 EMAIL DOC SAB IF YOU HAVE QUESTIONS....

Doc Sab's Cadillac World presents....