MAC DADDY DESIGNS... PRESENTS:

                    THE "SKYSCRAPERS" CLOTHING LINE.

THE MAC DADDY BRAND OF CLOTHES IS LIFTING OFF WITH         "SKYSCRAPER" JACKETS, T-SHIRTS AND PATCHES.

           YOU DO NOT HAVE TO BE A CLUB MEMBER 

    TO ORDER THE "SKYSCRAPER" BRAND PRODUCTS

MAC DADDY's "SKYSCRAPER" T- shirts are Pre Shrunk, SUPER-HEAVY-grade & 100% cotton.  The embroidery is first class. This is a superior quality shirt. Lounge around, or wear it to your favorite night spot.

Available in S,M,L,XL,$25, XXL $30. Shipping $7 one shirt, 11 for 2 in the USA. Outside the USA More.

***Due to the grade of cotton required, round neck or "V" neck may be interchanged WITHOUT NOTICE!!

THE DESIGN IS 3.25 INCHES BY 1.75 INCHES

Doc Sab in his office wearing The "SKYSCRAPER" T-SHIRT

Cadillac Couches that light up and are 100% real!!

 They're restored to perfection!

3 month build time. YEAR DESIRED..ON AVAILABILITY ! 15K. Shipping extra. 

 Doc Sab, 

hamming it up... while reaching for the stars in a "SKYSCRAPER "T-Shirt

Our Model wears The "SKYSCRAPERS" Jacket well! It's a 240,000 stitch embroidered emblem. It comes complete with your name embroidered on the front chest area for FREE. The jacket is a top of the line QUILT lined DICKIES Jacket. TOP QUALITY !!! Avai;able in S,M,L,XL for $220 Delivery price included IN THE USA. Other sizes available at $20 more per jacket Size. Shipping outside the USA is MORE!

The Jacket embroidery is 12 inches BY 9 inches. We use the best thread... and much of the thread count is metallic. This is a NO DISAPPINTMENT JACKET!!

                                         CAL RESIDENTS ADD 9.75%

Your jacket comes complete with your name or nick name embroidered onto your right front chest area. You then... on your own.. can decorate your jacket.. as you desire... with anything you like.

 Remember.... the 59 cadillac FIN was the tallest tail fin in American Automotive History.. and as such, it represents the auto in the  "SKYSCRAPER Club design and brand name.  You can outfit your jacket with your favorite car marque on the arms or on the opposite chest area..... as evidenced by the location of the Cadillac Patch.

THE CLUB IMAGE

The "SKYSCRAPER"...

The fins' are so tall, they are skyscraping  a rip into the day time sky... exposing the night time stars and moon. If you look closely, you can see the big dipper.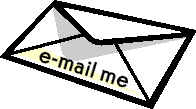 YOU CAN PAY BY CREDIT CARD  BY CALLING 818-679-8703 OR PAY BY USING                              PAYPAL 
PAY   DOCSAB@ROADRUNNER.COM

The "SKYSCRAPER" Patches.... measures 3.5 inches x 2.25 inches. They are superior quality and have almost 60,000 stitches and are double backed. $17 dollars. Shipping in the USA $2. CHOOSE YOURS!