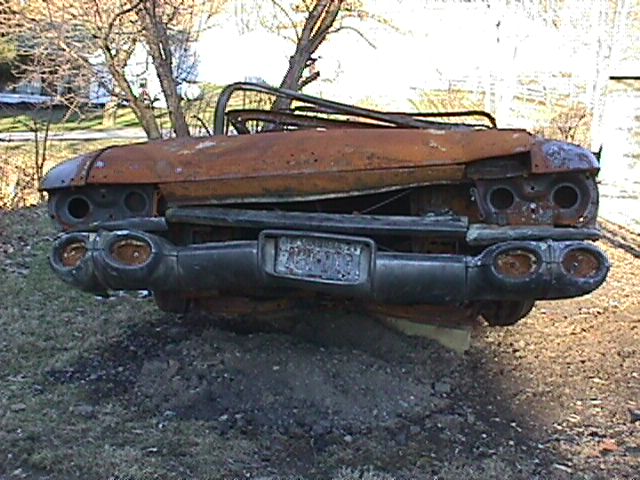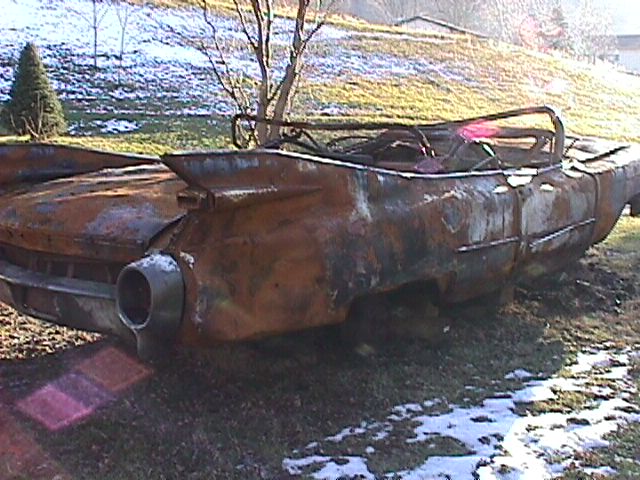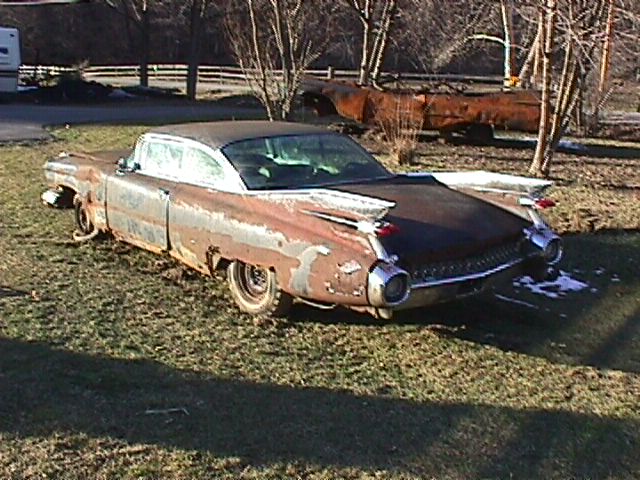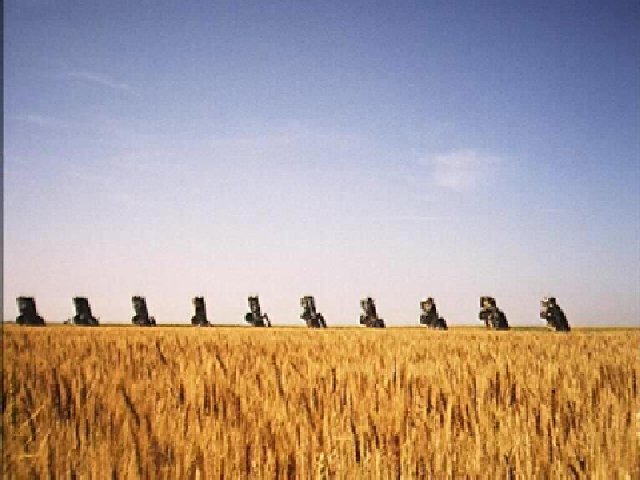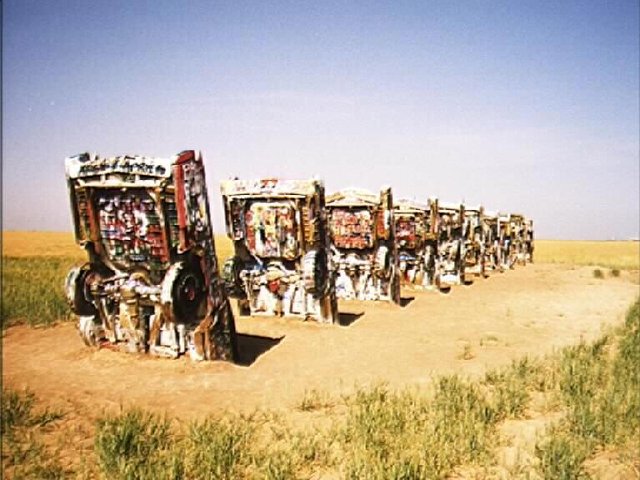 THESE CADILLACS MUST HAVE BEEN SUBMERGED.

THEY ARE ALSO FAR BEYOND ANYONE'S RESTORATION ABILITY.

I HAVE PERSONALLY PULLED CARS OUT OF JUNK YARDS, AND RESTORED THEM...BUT SOME FOUGHT THE PROCESS...THEIR VIBE WAS..." WERE DEAD...LEAVE US ALONE!" CARS DO HAVE VIBRATIONS..YOU CAN FEEL THEM!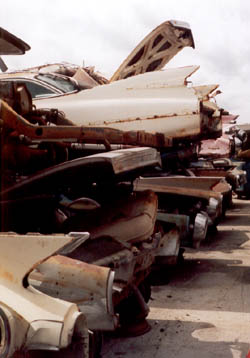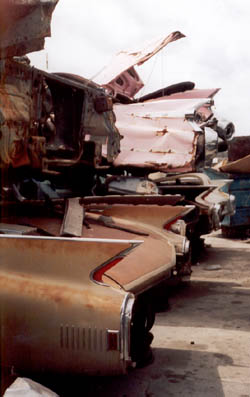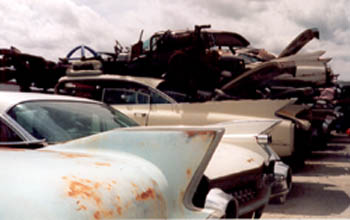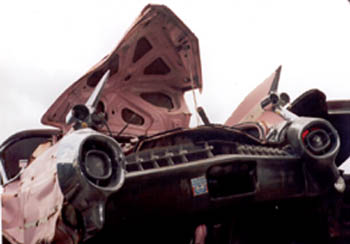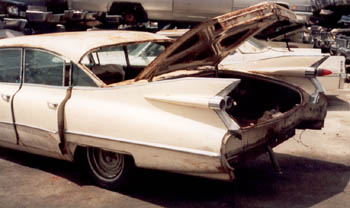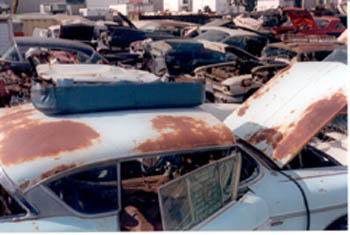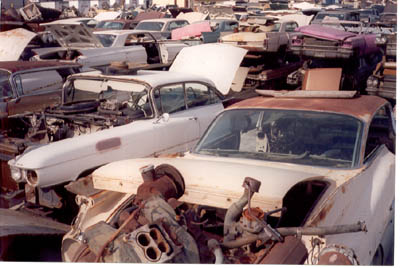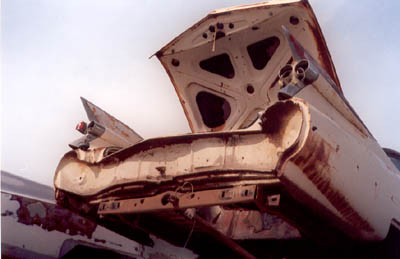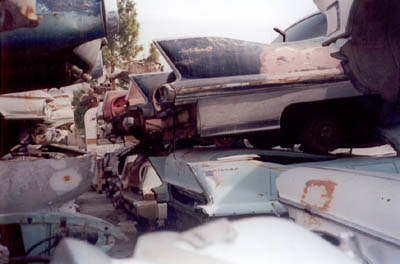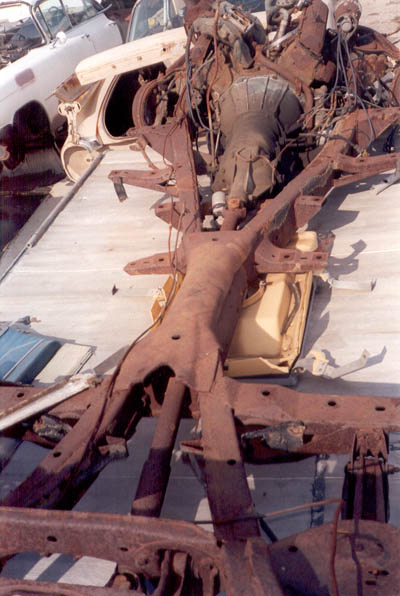 THIS IS A 1959/1960 CADILLAC SERIES 62 FRAME.....NOW YOU HAVE A PHOTOGRAPHIC REFERENCE...IT'S LODGED ON TOP OF A CAMPER...IN THE MOST CORNER REGION OF THE CADILLAC GRAVEYARD!!