YOU MAY JOIN THE "SKYSCRAPERS" CAR CLUB...IT'S INTERNATIONAL...AND ANYONE WHO MEETS THE FOLLOWING REQUIREMENTS MAY JOIN ...

1. OWN A VINTAGE CADILLAC or ANY MAKE CAR WITH "FINZ" .

2. SIGN THE GUEST BOOK ON PAGE 1... WITH YOUR NAME AND           E-MAIL ADDRESS AND WHERE YOU LIVE WITH ANY MESSAGE.

3. E-MAIL A PHOTO OF YOUR CAR.

YOUR CAR'S PHOTO WILL THEN BE SHOWN ON THIS PAGE, WITH YOUR NAME AS A MEMBER IN GOOD STANDING!.... IN THE FUTURE WE WILL HAVE AN ANNUAL CAR CLUB SHOW...FOR ALL MEMBERS...AT AN APPROPRIATE LOCATION! NOTE... LOCAL CHAPTERS AND LOCAL PRESIDENTS NEEDED...ON A FIRST COME BASIS!!! WE HAVE JACKETS WITH AN AWESOME LOGO !!

THE  "SKYSCRAPERS" CAR CLUB


DR. ALLAN HARRISON'S 1949 CADILLAC CUSTOM

DR. ALLAN HARRISON'S 1962 CADILLAC AMBULANCE

THE TALLEST "FINZ" ON ANY PRODUCTION CAR IN HISTORY...THE 1959 CADILLAC...42 INCHES!

VIN BRINCAT'S 1958 ELDORADO BROUGHAM #402

AND HIS 1953 SERIES 62 CONV'T.

Vice President, JAMES ABADI 1973 ELDORADO   (he has a collection)

RICHARD ZUCKERWAR, President of the Grandoe Corp..and doubling as Elvis...was the STAR Glove witness in the  infamous O.J. trial...."if the glove does not fit...you must acquit !" Richard purchased this car from DOC SAB...and had him restore parts of it....and then ship it . We used "Exotic/Enclosed Auto Transporters"....IT WAS A NIGHTMARE...NEVER USE THEM..TRUST US!!!!!!!!!!!!!

TONY AND LAURA PACHECO'S 1959  SERIES 62 DEVILLE..THEY HAVE 2 ! GOOD FRIENDS...!

GEORG PFEIFFER OF AUSTRIA, AND THE WORLDS MOST PERFECT AND BEAUTIFUL 1959 ELDORADO BIARRITZ...THIS WAS "DOC SAB'S GEM...IT WAS USED BY CADILLAC FOR " THE DRIVE DREAM AD CAMPAIGN" . THIS RARE CAR WON 8 SRAIGHT CARS SHOWS...THEN WAS SOLD TO GEORG...WHO THEN  HAD VARIOUS EUROPEAN EXPERTS TAKE IT FROM A "2" TO CONCOURSE...AND NO EXPENSE WAS SPARED...AND IT SHOWS IT!!!!! AND TAKE IT FROM ME...IT " IS " THE BEST IN THE WORLD!

MY SUPER GOOD FRIEND FROM AUSTRALIA, ALLAN LEVINSON...AND ELVIRA...HE HAS HAD WONDERFUL CLASSIC CADILLACS...AND RUNS DESTINY TOURS.  A GREAT  AND HONORABLE GUY!!

 PAGE 1 OF THE CLUB  MEMBERS PAGE.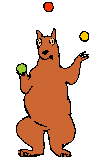 The Club Symbol:

The "FINZ" are so high that they scrape and rip the blue sky as they pass by....exposing Outerspace and our sleeping Moon and  Big Dipper!!!

Ed Schott's beautiful 1960 Buick! Ed's a "SKYSCRAPER"!!! Welcome Big Ed!! He lives in Southern California!

Mel Atkins of England, is a proud member with his gorgeous 1970 Cadillac Coupe Deville. Welcome ....and keep us informed on what's new in Merry old England!

Allen Impellitteri of Georgia, has a beautiful "69" Deville....WELCOME to The "SKYSCRAPERS"!!!

Dan and Jenny Morehouse of Oregon, have 25 Cadillacs..I am impressed..and that takes alot...welcome to The "SKYSCRAPERS". 

Driving through a Redwood tree tunnel with an inch to spare on each side!

Eddie Boncina of Sweden and his bad ass 1958!