GROUND UP RESTORATION OF MIKE SOUTHWELLS 1959 CONVERTIBLE 

This 1959 Cadillac Convertible took 5 1/2 months to totally complete...everything from top to bottom was done. It is an awesome automobile....and a very high point restoration. 

You too can have your restoration done by Doc Sab of "Cadillac World"....fair costs...daily digital photos of work completed...timely work... a man of my word!

No restoration to big....or to small... 818-679-8703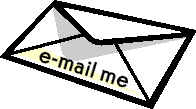 REFERENCE...please read!!!

Chris,

"Having found and purchased my 1959 Cadillac on EBAY, I discovered to my dismay that it was nothing like the description which accompanied it. My heart had overuled my head on this particular decision, with the result that I had overpaid for a vehicle which now required a lot of work to make it close to presentable.

As luck would have it, I found Chris' web site during this process and, even though I had at that time decided to have the car restored closer to my home in Canada, after talking to Chris, his obvious enthusiasm and knowledge of the marque persuaded me that I might wiser to work with him. Boy was that ever a right decision. During the next five months, Chris turned my nightmare into an exciting project. The end result can be seen in the pictures, and I reckon I now have one of the best '59 Convertibles around. By the way, red was Chris' choice of color and I am glad he persuaded me away from pink. The red looks really striking, and justifies the significant time and effort that Chris spent selecting the particular shade together with the colors accompanying the interior materials.

From the outset, Chris proved to be an assiduous project manager. He only does one car at a time, thereby allowing him to devote all the time and effort necessary to produce a first class result. He is an admitted perfectionist in his work, with the result that every detail on the car is right. Chris' overiding objective was as always to ensure my complete satisfaction with his work and this approach led to perfection in every detail of the restoration.

Although I am some 3000 miles distant from California, Chris' regular communication, whether by phone, digital photos or hard photos, kept me abreast of the project at all stages. Chris was extremely honest and careful with my money and consulted me on every penny spent. his knowledge of the cars, where to find expert services  and where to source rare parts at reasonable prices, probably saved me a lot of money.

I saw a finished car this week ( 7/1/02 ) and was truly amazed at the transformation. I shall miss the regular calls and discussions with Chris, because apart from the necessity of these to the success of the project, they were fun.

A big thank you Chris for the hard work, honesty and total reliability you gave me. I have no hesitation in recommending you to anyone else,and I promise I shall only handl my Caddie "by the edges!"

Sincerely

Michael Southwell