IN  1959... THE PINNACLE OF THE FIN WARS WAS WON BY THE 1959 CADILLAC. IT IS THE SYMBOL OF THE "SKYSCRAPERS" CAR CLUB, BECAUSE IT WAS THE TALLEST DORSAL AUTOMOTIVE FIN IN HISTORY. THE CLUB RECOGNIZES ALL CLASSIC CARS WITH FINS AND ALL CLASSIC CADILLACS AS IT WAS THE FIRST BRAND TO BEGIN THE FIN CRAZE. 

ALL CAR BRANDS ARE WELCOME... AS LONG AS IT HAS A FIN!!!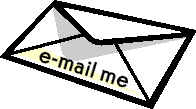 BRAD GROFF OF OREGON HAS A FEW FANTASTIC FIN CARS... BUT, THIS ONE IS SUPER SPECIAL.... IT'S A RARE 1960 DESOTO. LOOK AT HOW BEAUTIFUL IT IS. AND IT SPORTS OUR MAC DADDY WIRE WHEELS TOO!!

ALEX AND TRICIA CAZAZ OF STUDIO CITY CALIFORNIA OWN A BEAUTIFUL 64 CADILLAC CONVERTIBLE 

SVEIN SJOBLOM HAS A FEW CADS.. THIS 59 CAD CAME FROM SOUTHERN CALIFORNIA.

DEAN PATTISON OF ARIZONA HAS A SWEET 72 CAD COUPE DEVILLE.

MAT WIMBERLEY OF CALIFORNIA HAS AN ORIGINAL 1963 CADILLAC

PAUL DOLAN OF OTTAWA CANADA HAS A VERY SLICK  CUSTOM CONVERTIBLE 1989 CADILLAC.

MARK TREWERN HAS A SWEET 62! 

GARY CARTER OF FLORIDA HAS A GORGEOUS 61 T-BIRD.

KARE OLSEN HAS ONE MEAN 56 CAD IN NORWAY.

DANIEL LECKEMBY OWNS THIS VIBRANT 61 CAD IN THE INLAND EMPIRE OF CALIFORNIA.

TOM RINEHART IS THE PROUD OWNER OF THIS SWEET 59 CAD. HE'S FROM NORTH CAROLINA.

COLIN VAN DE VEN OF NEW ZEALAND OWNS THIS BEAUTIFUL 59 CAD.... AS HE SAVES THE RUBBER DUCKY.

MARK KNIGHT HAS A FANTASTIC 1961 FORD COUNTRY SQUIRE

JOHNNI HILDE OF DENMARK HAS A COLLECTION OF AWESOME CARS... INCLUDING THIS CUSTOM 1972 ELDO

JOHN BASH OF NORTH CAROLINA OWNS THIS SMOKIN 93 ALLANTE.. WITH THE NORTHSTAR MOTOR.

ROBERT WADELL OF SWEDEN OWNS THIS 1958 CADILLAC. IT WAS PURCHASED FROM NEVADA.

BERT CHEVY OF THE NETHERLANDS OWNS THIS SUPER BAD 62 CADILLAC!!

Dean Ayers of Florida has a superior 1960 Cad convertible.

Jack and Darlene Cassadaof Minnesota have an incredible 50 Cad.. conti kit... wire wheels..... and updates running gear. SWEET!!

Chris from Munich Germany has a gorgeous restored 1952  Cad. This car is  a big bad boy.

Lee Martin of Michigan has an incredible super finned 1960 Plymouth Fury.  This is a great auto.

John Chesworth of Riverside California has a custom 1962 Sedan Deville that has amazing paint work.

Hayden Purcell of Australia has a sleek 60 Coupe.

Ron Wesselink of The Netherlands is finishing a sweet 59 convertible. Nice Garage!

Robert Cunningham of Canada has a clean 58 Coupe Deville.

Jeff Rathje has a cool 59 and 60 Cadi!

Shaun and Sandy Hartman in Vegas own a cool Kustom 61 Cad.

Donny Tapia bought his dream car.. A beautiful red 59 Cad! Donny lives in Albuquerque New Mexico. Spectacular Cadillac.